Leading Logistics
Organisation
Cuts down its time-to-hire from 500+
mins to <50 mins with HireQuotient
Region :
APAC, EMEA, and SEA
Use Case :
Discover the most qualified candidates Conduct talent program
Industry :
Transportation, Logistics, Supply Chain, & Storage
Objective
The leading global brand in the logistics industry offers an unrivalled portfolio of logistics services ranging from national and international parcel delivery, e-commerce shipping, and industrial supply chain management. They were looking for a solution to discover the most qualified candidates for their team, as well as assessing their existing team on key leadership skills via their talent program.
Challenges
The client had not included skills assessments in their recruitment process for a long time. But they followed a conventional approach to shortlist the talent, which was causing issues like:
High variability and subjectivity while hiring
Time taken by the HR team to evaluate and identify the right candidates
Increased time to hire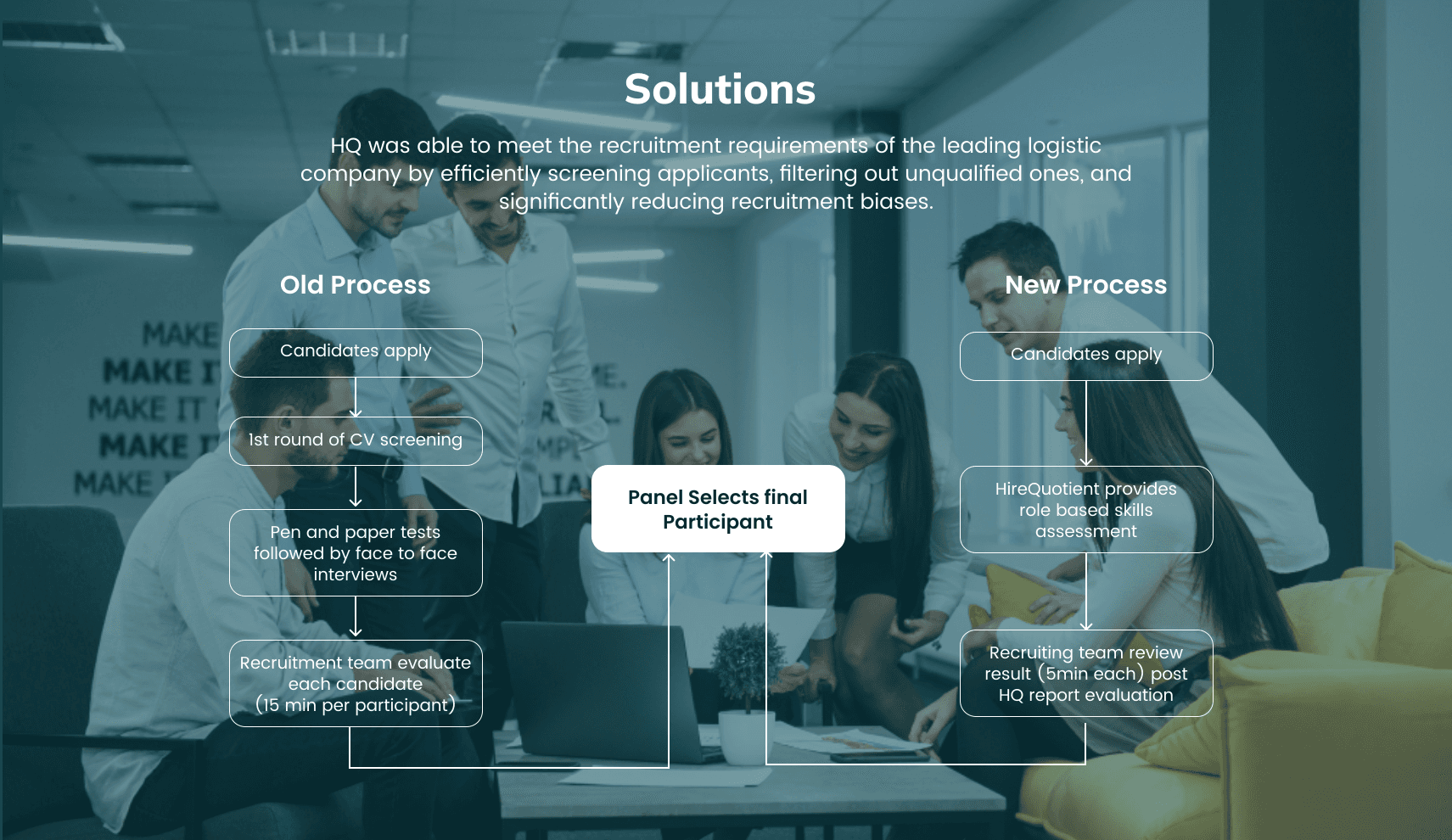 The hiring team then conducted interviews for only those candidates who had performed well in the skill assessments.

‍HireQuotient's virtual interviewers utilized skill-based assessments (for hiring) and leadership assessments (for assessing the current team) to score all the candidates on their core competencies. This helped the recruiters to focus only on targeted candidates, leading to a decrease in the turnaround time with high-quality hires and a new way forward for the team to fill open roles.

Benefits with hirequotient
Realistic skill tests, tied directly to customized leadership competency
Reduction in potential unconsious biases, such as gender.
Candidates loved doing entire hiring process, gauged by automated outreach
Objective & consistant scoring, with score data that can be helpful to make a hiring decision
Automated scoring saves HR time from 10 min for each candidate (500+min) to 5 min per candidate
Results

73%
Reduction in hiring biases our unique content methodology and objectiveevaluation

90%
In interview hours spent by HRBPs (from 500+ min to <50 min)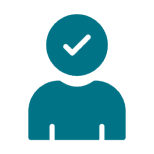 4.5/5
Candidate rating for 500+ candidate across 5 countries including mauritius, angola etc.
Build Winning Teams With HireQuotient