Boost Productivity by Enhancing Team Coordination
You can now use your EasySource with the Slack application to track your team members The EasySource Slack integration supports the Slack Enterprise Grid plan. This plan enables you to connect multiple workspaces across your organization. To set up this integration, you must have Org Admin access on your Slack organization account. See Roles in Slack for more information about this access.
Instructions to install Slack app on EasySource
Create a connection between the Slack and your EasySource
Step 1: To install the Slack app, go to the "Integrations' tab in EasySource and click the "Connect" button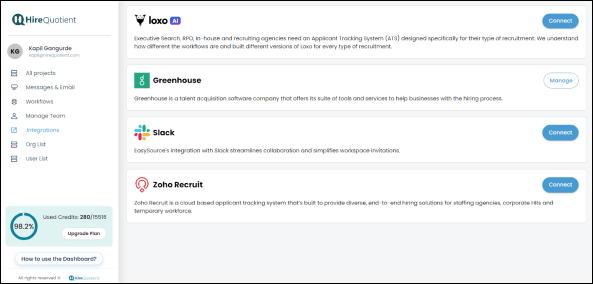 Step 2: The user will be redirected to the Authorization page to allow access for sharing details from EasySource to Slack and also to get required permissions from Slack.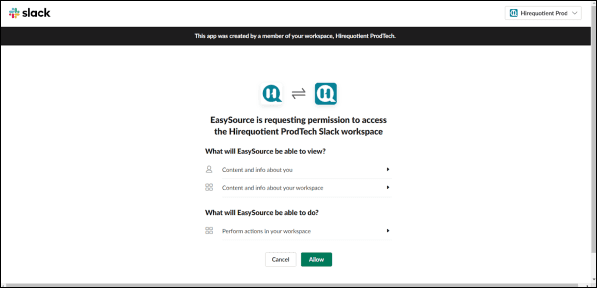 Step 3: On successful authorization, Slack app will be installed
Step 4: Next, go to the "Manage Team" tab. You can use this functionality to invite your team members to your EasySource workspace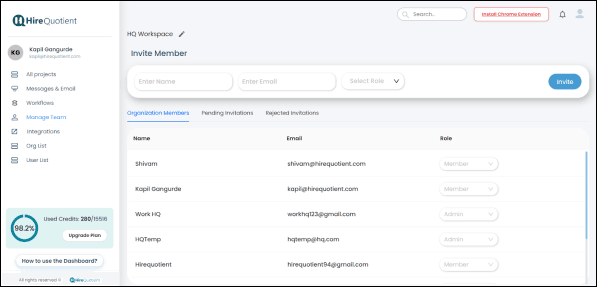 Step 5: Enter the name and email ID of the invitee in the provided fields. Select the role and click the "Invite" button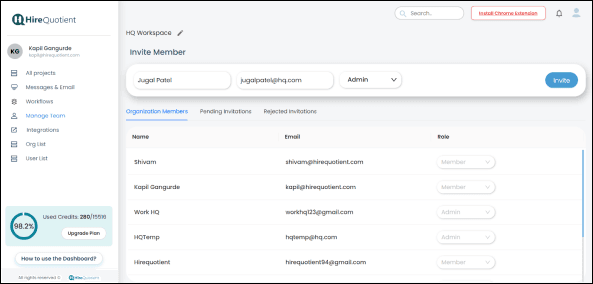 Step 6: On clicking the "Invite" button, a pop-up window will appear which would give the option to share the invitation on the Slack workspace as well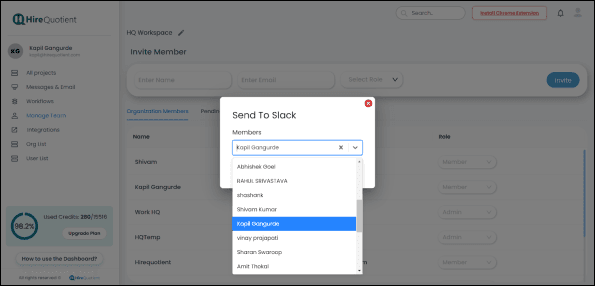 Step 7: After selecting the team member in your Slack workspace to share this invitation. The team member will receive a direct message via a notification on Slack to join EasySource
EasySource Pricing Plans
Standard
$599/User/Month
(*Paid annually)
Search unlimited profiles
Essential dashboard access
Training & Support included
Dedicated account manager
PREMIUM PLAN ($99/month)
$799/User/Month
(*Paid annually)
Search unlimited profiles
Training & Support included
Dedicated account manager
Top 10% candidates insights
Blended hyper-personalization
Most likey to-join candidates