The Best Eightfold Competitor is here
To wipe away all your sourcing troubles..
Install Chrome Extension

Why Easysource?
Relevant Candidate Pool
Get a warm pool of relevant candidates in seconds
Candidate Outreach Automation
Candidate Outreach Automation
A Human Touch
Streamline sourcing with machine learning and human intelligence
Friendly UI
Source candidates with a simple & easy to understand Interface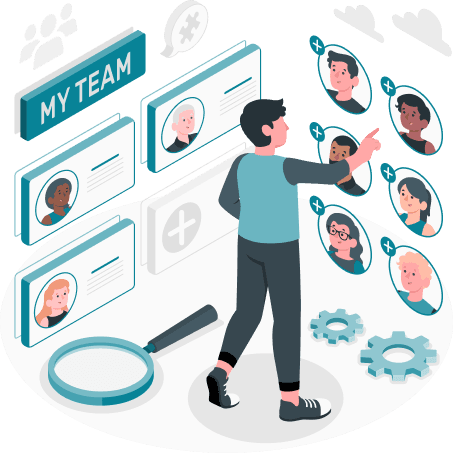 How is EasySource better than HireEZ?
·    Relevant Candidate Experience only
·    Intelligent Talent Pipeline
·    Candidate Outreach Automation
·    US work authorization
·    Candidate Management Dashboard
·    One-click ATS Integration
·    Pre-employment screening
·    Video Assessment Tool
·    Ready to use Email Templates
·    Email and LinkedIn InMail Outreach
·    Recruiter Suggested Workflow
·    Customized Workflows
·    Personal Email IDs/ Contact details
Our Clinetele
Incredible companies rely on us
Customer Stories
"Hiring experienced candidates on an immediate basis was a challenge for us. with HireQuotient's EasySource tool, we found a grate and relevant pool o candidates in no time. I will definetely use and recommend HireQuotient to my Network in future. Thank you again for the grate job. Well Done!!"